All of these novels are crafted through extensive historical research incorporating actual characters and true events of the day.
---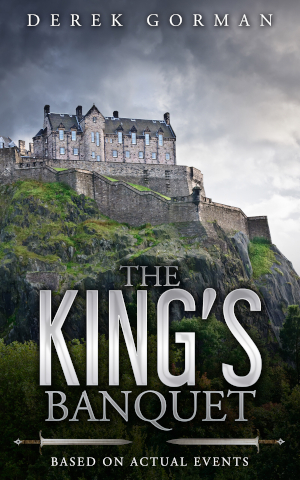 #7 Hot New Release in Biographical Fiction on Amazon UK (April 20)
Top 15 in Biographical Fiction, Historical Biographical Fiction and Historical Scottish Fiction on Amazon USA (May 20)
June 1589: Lord Sinclair proud of his castle hosts the banquet to celebrate peace with England and the King's impending marriage. Celebrations had to be discreet at the country was facing political and financial turmoil, but this wouldn't be a quite night's celebration for the King. It couldn't be, not for Lord Sinclair's sake. The aftermath of this momentous night influenced the remaining lives of all the characters – including King James, who changed British history and society for centuries to come.
To see photos and portraits of some of the people, places and events that occurred in the book then click here
Available at Amazon

---